Coastal Delicacies — Seafood
What should one eat on the seacoast, you ask? The answer is obvious: the variety of appetizing seafood dishes on offer!
The Southwest Coast is rich in organic matter, which creates an environment for bountiful seafood production. Hence, aquaculture is one of the region's biggest industries. Visit the Geloina Clam Pavilion and learn about the industry's development, be sure to also taste the freshest seafood of the season!
Simple culinary preparations are the best way to highlight the sweetness and freshness of in-season seafood. The phenomenal taste of the Southwest Coast's seafood will be a memory to cherish.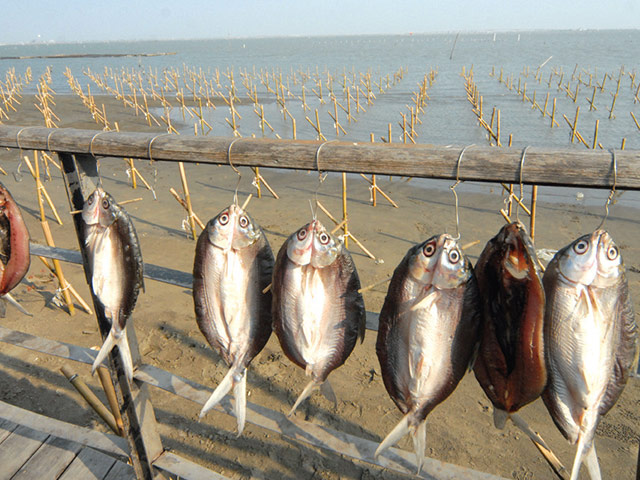 Milkfish
Milkfish is prized for its white, tender meat. Its rich protein, vitamin, and mineral content make it highly nutritious. Milkfish raised in floating cages is free of pungent fishy flavors, so it's suitable for a wide range of culinary preparations. It can be transformed into various dishes such as dried milkfish, milkfish stew, milkfish balls, milkfish belly, milkfish fillet, and more.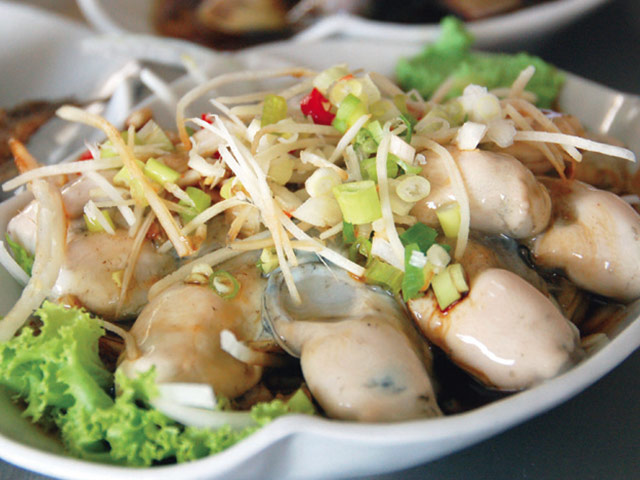 Oysters
The coastal lagoon area boasts a plethora of shellfish that are extremely tasty and highly nutritious. Oysters, above all, are praised as "the milk of the sea" for their rich nutrition and are incorporated into a variety of mouthwatering dishes. A trip to the Southwest Coast is not complete without having tasted some of the highly reputed oyster dishes here, including local oyster rolls, oyster omelet, oyster congee, oyster fritters, and oyster vermicelli.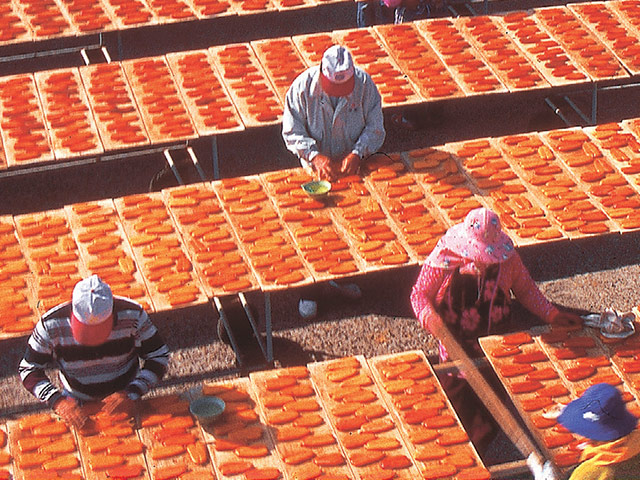 Mullet
Mullet roe and mullet gizzard are among the traditional delicacies of the coastal area. Mullet roe is prepared by salting the roe to rid it of its pungent odor and drying it in the sun. The finished product is slightly translucent and features a distinctive flavor as well as a soft yet chewy texture. Green garlic and radish slices are commonly eaten with the roe to complement its flavor. Mullet gizzard is the most coveted part of the fish; it has a crunchy texture, and goes perfectly with wine.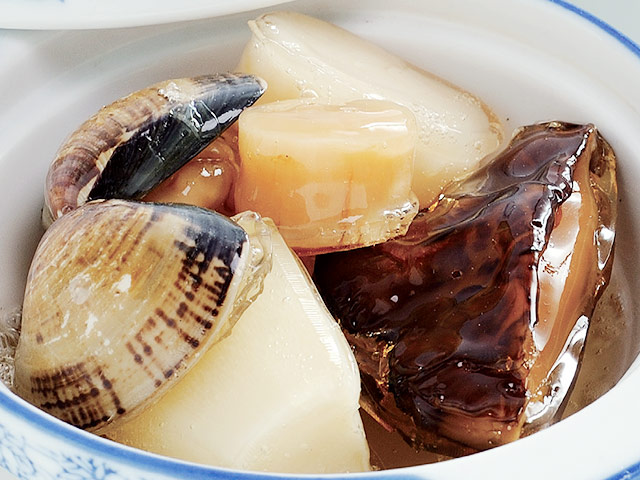 Clams
In addition to oysters, clams are a dish you must try when in the Southwest Coast area. Fresh clams are quite sweet, especially in soup. When making clam soup, heat must be shut off as soon as the clams open up so as to preserve their natural sweetness.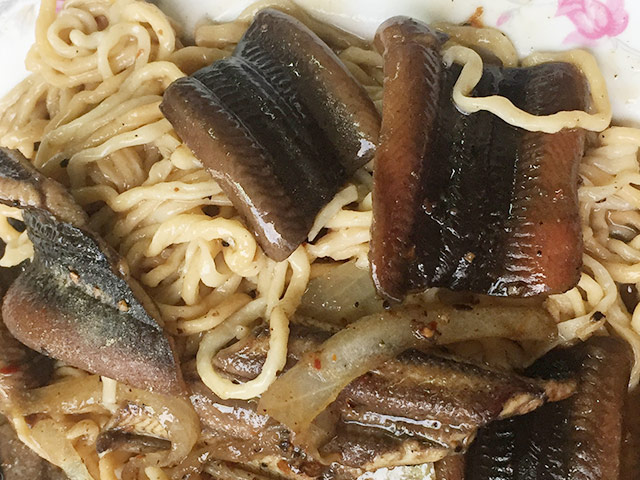 Eel
Eel is highly nutritious. According to the Compendium of Materia Medica, an ancient book on traditional Chinese medicine, eel is beneficial to the blood and "qi", or vital energy. In addition, it is ranked first among all freshwater fish in calcium and iron content. Fresh-caught eel is free of pungent fish flavors. Delicately sweet eel-bone broth and crispy fried eel are just two of the delicacies that will delight your taste buds.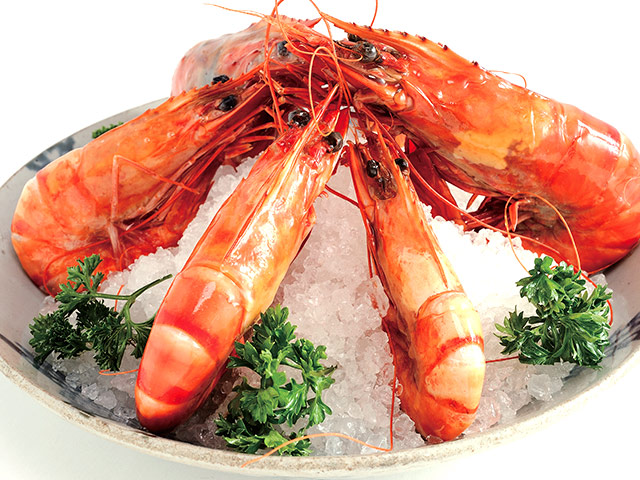 Sea Salt Dishes
The coastal area of southwestern Taiwan is known as salt country. So, in addition to touring the salt fields, be sure to take home some virgin sea salt. It is rich in minerals and trace elements, and cooks commonly prefer it because it enhances the flavor of dishes. That is why you must try some sea salt-baked shrimp!
Specialty Snacks
Tainan was the capital of Taiwan during the Ming and Qing dynasties; and as it prospered, the surrounding areas also began to flourish. As immigrants came, local cuisines started to incorporate outside dishes such as those of Southern Fujian, Teochew, Hokkien, and Japan. Furthermore, the locally harvested farm produce and seafood of the Southwest Coast are frequently used as ingredients in some of Taiwan's best-known snacks!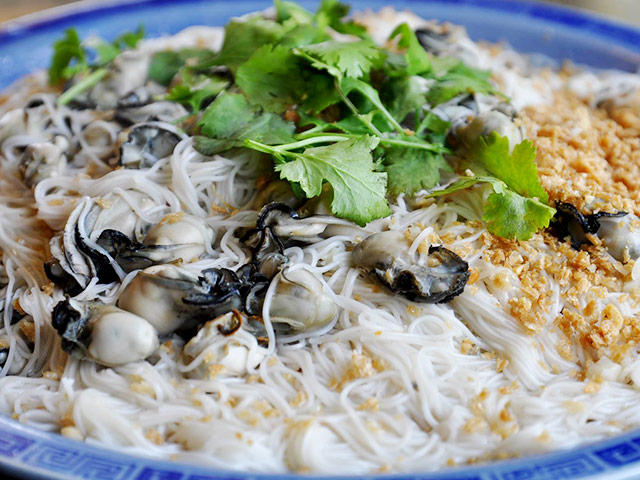 Noodles
Snack vendors tucked away in various alleys and entryways of temples are highly recommended to visitors at the Southwest Coast. Their offerings include a wide variety of noodle dishes like Danzai noodles, braised noodles, egg noodles, beansprout noodles, and more. These dishes may seem simple; but they are rooted in Taiwan's complex history and food culture, adding an extra layer of meaning to their extraordinary flavors.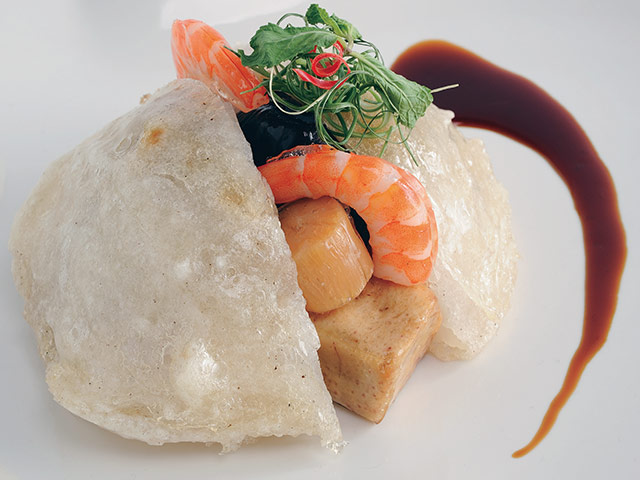 Meatballs
Meatballs are one of the special features of Taiwanese snacks. They vary a bit from place to place; in southern Taiwan, meatballs have a relatively tender skin and contain less oil. A trip to Chiayi must include a tasting of the crispy seafood meatballs famous in the area. This dish is usually generous in portion yet surprisingly affordable considering that it is filled with high-quality ingredients like shrimp, scallops, and mushrooms.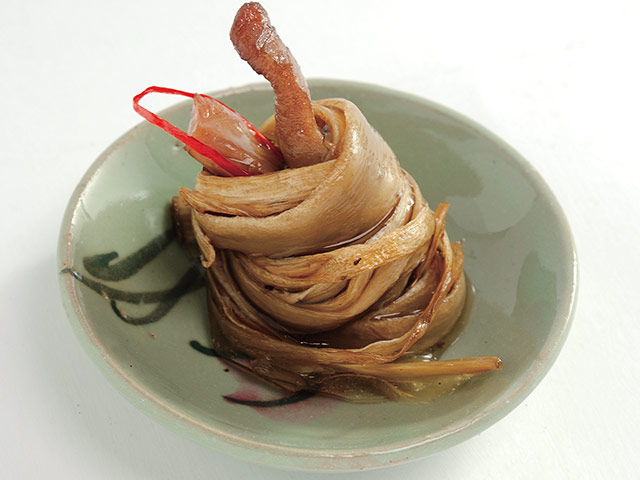 Burdock Root
Burdock root is a vegetable high in antioxidants, dietary fiber, and vitamin B. It is commonly referred to as "the affordable ginseng." The unique flavor of stir-fried burdock root and shredded meat is simply irresistible. This dish, and crispy fried burdock root, are highly recommended for the healthy gourmand.