Anchor
Jingzaijiao Tile-paved Salt Fields
Highlights
The Jingzaijiao Tile-paved Salt Fields were selected as one of the top 100 sustainable stories in the world in 2021
Sunset View of the Jingzaijiao Tile-paved Salt Fields won a 2021 Pacific Asia Travel Association Gold Award

Experience the interest of traditional salt drying, salt gathering, and salt harvesting
One of the most popular spots to view a sunset on the Southwest Coast
Free admission to all scenic spots
Buy exquisite souvenirs made of salt
Anchor
The Jingzaijiao Tile-paved Salt Fields were the first salt fields in Beimen, and are the oldest surviving tile-paved salt fields. They began as the Laidong Salt Field during the Qing Dynasty, and were moved here in 1818 AD. They have not been relocated since then, making them the oldest existing salt fields in Taiwan, with a history stretching back over 200 years.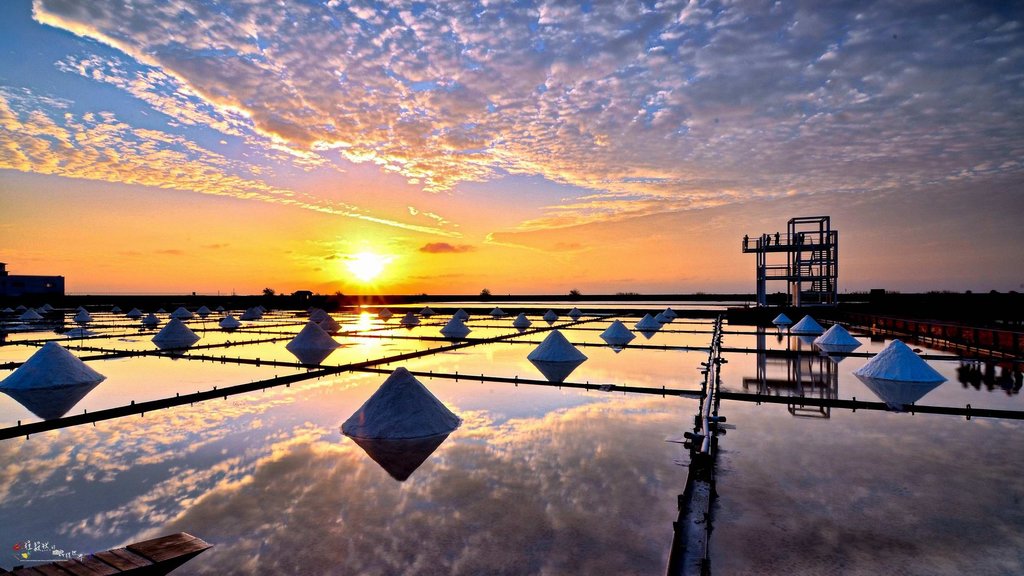 Historical records say that Chen Yonghua thought that the salt-making technology of the Indigenous people here was not mature yet, so the salt produced tasted bitter. Chen, who was a military counselor to the Zheng family (descendants of Koxinga, that is, Zheng Chenggong), instituted reforms to the salt-making methods. He built a tract on the seaside, paved it with broken tiles, drew water to the salt pond, and made crystallized salt on the tiles using sunlight. He thus advanced the process of artificial salt production.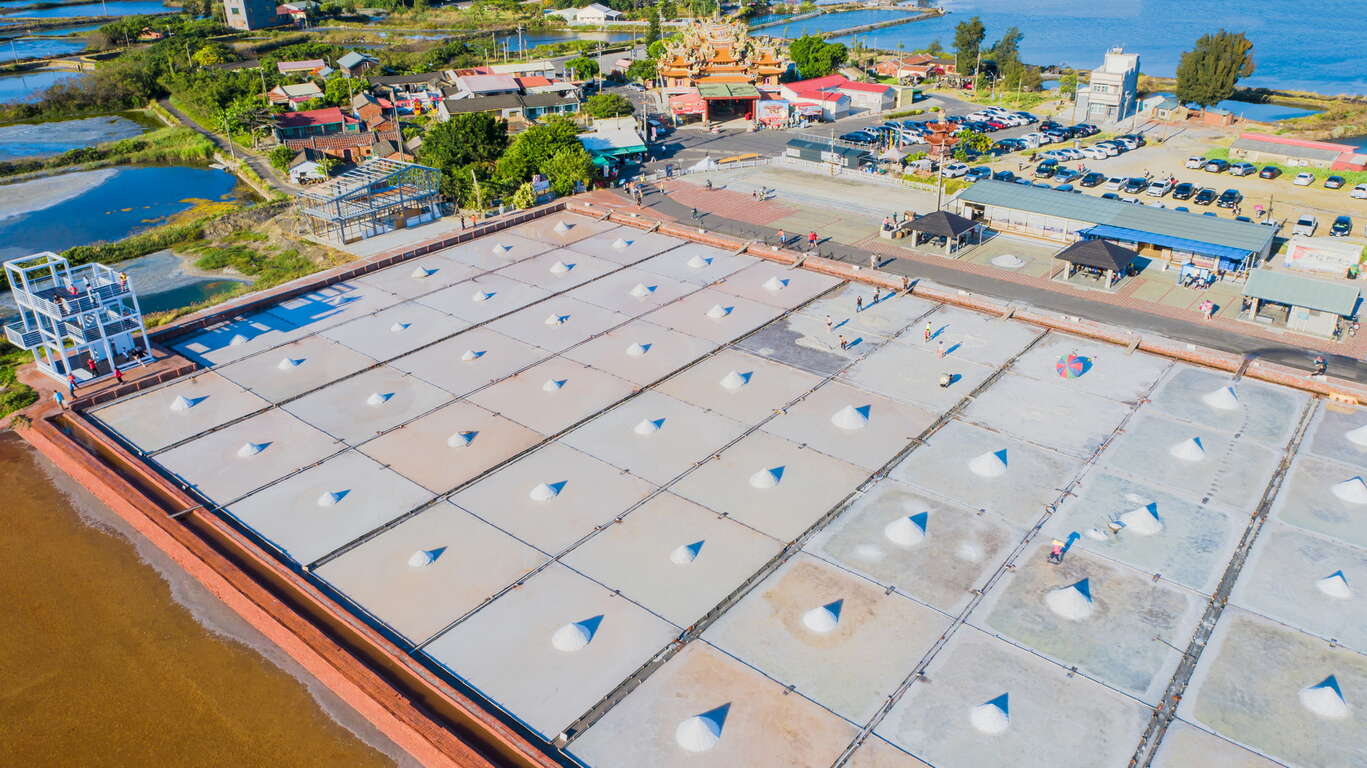 Using 6mm thick tiles, the salt pans were paved with tiles, creating beautiful mosaic-like art. In order to continue the spirit of the salt industry culture, the salt field was restored so that the special salt landscape of at Jingzaijiao could be preserved along the coast of Beimen's Yonghua Village. As the sun sets, the last rays of light are reflected in the salt fields, making this a popular spot for photographers. Jingzaijiao has now become one of the most distinctive tourist salt fields in the Southwest Coast National Scenic Area.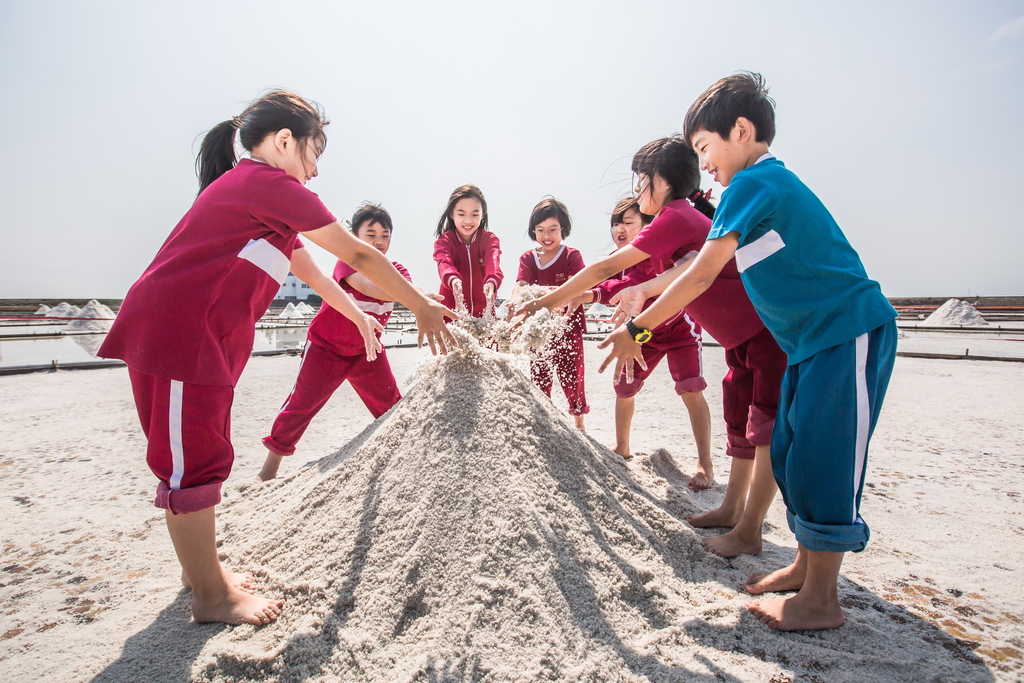 The Jingzaijiao Tile-paved Salt Fields bring back the memories of residents' lives. Here, you can experience the fun of traditional salt drying, salt gathering, and salt harvesting, and learn more about the history of salt making in Taiwan. This makes it an excellent in-depth tourist destination for the whole family to visit together.

Information
Address

Phone Number

+886-6-7861629

Official website

Facebook Page

Opening Hours