Anchor
Sea View Tower
Highlights
A popular spot to watch a beautiful sunset


The road to the Sea View Tower doesn't have many street lights, so be careful when driving.

Anchor
Ascend to the top and enjoy a 360-degree panoramic view of the gorgeous scenery

Located next to Yancheng Coastal Security Monitoring Office, the Sea View Tower (Guanhailou) is a three-story observation deck that combines traditional washed stones with cochin ware pottery and wooden railings. It is located in the middle of the lagoon, with expansive views of the surrounding area. Take in vast panoramas of Qigu Lagoon, as well as the Wangzailiao barrier islands.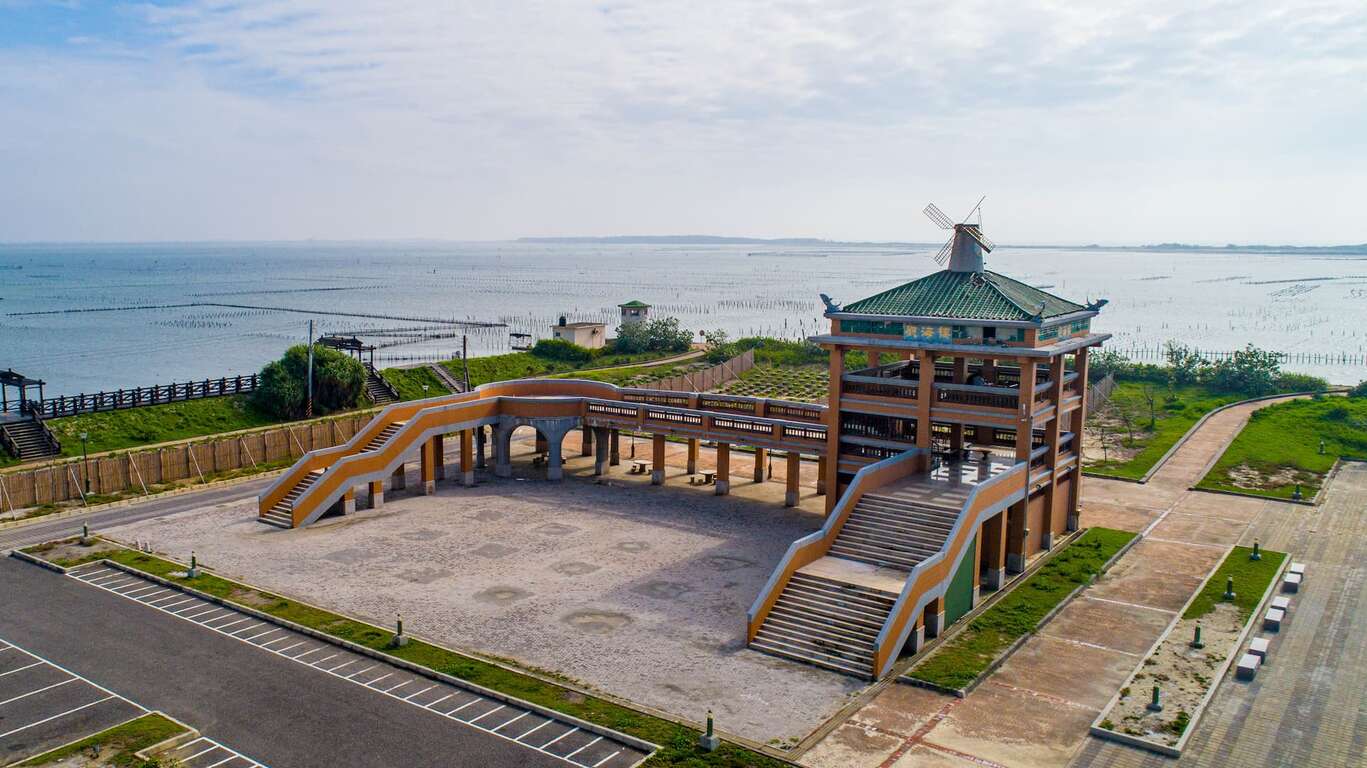 In the daytime, you can enjoy unique views of the lagoon's shallow aquaculture; then, in the evening, soothe your soul with beauty of the colorful sunlight reflecting on the water. The Sea View Tower offers gorgeous views of the seascape, but there are few street lights on the way to the Sea View Tower, so be extremely cautious when traveling at night.
Information
Address

Phone Number

+886-6-7872611

FAX

+886-6-7873840

Opening Hours